Fearless Dreamer - The Band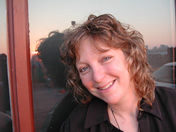 Listening to any genre of music, chances are you have heard trumpeter Pam Fleming play. Pamela Fleming toured as trumpet soloist, during the Lilith Fair with Natalie Merchant....... and was also asked nightly to go out on stage, and do guest spots with Sarah McLachlan, The Indigo Girls, Queen Latifah, N'Dea Davenport,Victoria Williams, and others...where she took off, and added an extra dimension to their music.
She has delighted fans over the years, using her trumpet and musical insight with Bonnie Raitt (VH1 Storytellers),Reggae Stars: Burning Spear, Maxi Priest, Dennis Brown,and Beres Hammond, Arrow (wrote 'Hot Hot Hot'), Bruce Springsteen, Robert Palmer, Buster Poindexter, The Mel Lewis Big Band, Cab Calloway, Pucho & his Latin Soul Brothers (CD- Groovin' High, and Mucho Pucho), Little Jimmy Scott (Sessions at 54th St. & CD "Holding Back the Years"), Imani Coppola......... and the list goes on.
Trained at the Mannes College of Music in New York City Allen Won has toured and recorded with the Harvey Pittel Saxophone Quartet and appeared as a classical saxophone soloist with the Honolulu and American Symphony Orchestras, the Philharmonic of Westchester, The Staten Island Symphony and Mannes Philharmonic. Allen has had several pieces written for him including a concerto by Dr. Robert Cuckson, and another Galt McDermot (composer of "Hair") that lusciously incorporates classical and jazz elements. After touring with Galt and recording seven albums with the composer, Allen toured and recorded with Kiyoto Fujiwara Quintet, Fred Ho and The Afro - Asian Music Ensemble, Paul Anka, Larry Elgart, Bernard Purdie and Grady Tate, Bob Hope, Marvin Hamlisch and Skitch Henderson.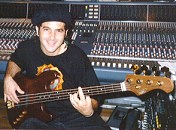 The European press has called native New Yorker, Leo Traversa, "perfect in technique and brilliant in providing instrumental background", "master of the 5-string bass", and "without question, one of the top bassists". He has performed and recorded with a wide range of internationally known artists including Tania Maria, Eliane Elias, Randy Brecker, Ben E. King, Astrud Gilberto, Joyce, Don Byron, Cesar Camargo Mariano, Claudio Roditi, Dave Valentin, Toninho Horta, Gerry Mulligan, The New York Voices, The Caribbean Jazz Project, Joanne Brackeen, Herbie Mann, Kenia, Shoko Aida, Aster Aweke, Louis Bellson, Bill Watrous, Hendrick Meurkens, Dave Kikoski, Gato Barbieri, Leslie Uggams, Ray Vega, Leo Gandelman, and many others.
Eclectic Pianist and Composer Jim West has performed with Buddy Rich, Mel Tourme, Ruby Braff and John Scofield. His roots are in Jazz, a music that embraces all other music. Jim is featured on broadcasts of National Public Radio and has worked with his father, veteran arranger and alto player Alvy West whose credits include albums with Frank Sinatra. "If it takes more than 10 fingers, Jim will do it!"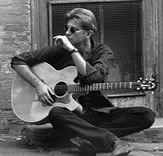 Canadian born, now living in New York, singer / guitarist Peter Calo has been dubbed "one of the most engaging performers in the biz" by London's "Time Out" magazine, Calo is best known as Carly Simon's guitarist, and has performed and/or recorded with Hall and Oates, Joe Pecsi, Linda Eder, Robb Moretti, and Peter Eldridge, among others. Peter has released an album of pop originals, "Wired to the Moon" as well as a recording of original solo acoustic guitar music called "Cape Ann" available on Four Winds records.
Drummer and percussionist Todd Isler grew up in Cleveland's rich and eclectic music scene. He was a winner of the Jazziz Percussion on Fire contest and the Disc Makers Unsigned Band contest. Todd has released two cds as a leader, "Two Step, Duets and Beyond" and last year's "Soul Drums". Todd's critically acclaimed book "You Can Ta Ka Di Mi This" utilizes his studies in India to help musicians ground and expand their beat. He has toured four countries in Africa with vibes great Stephen Bauer, and Japan with bass giant Francis Mbappe. In 2008 Todd joined Phish bassist Mike Gordon and continues to be a vital part of his band. Todd freelances in New York City and leads his group; "International Orange". Mr. Isler also recently launched worlddrumworkshop.com.
Pamela Fleming & Fearless Dreamer - Official Website
© 2000 Fearless Dreamer all rights reserved
Design by StraySnake - Send questions or comments to the Web Wizard